Join us on Friday, September 23rd at 10:00AM! A time for adults and children to eat, play, and socialize!
**Please call/email the library to register.** September 13th from 3:30PM – 4:30PM we will be having an afterschool craft project and SNACKS!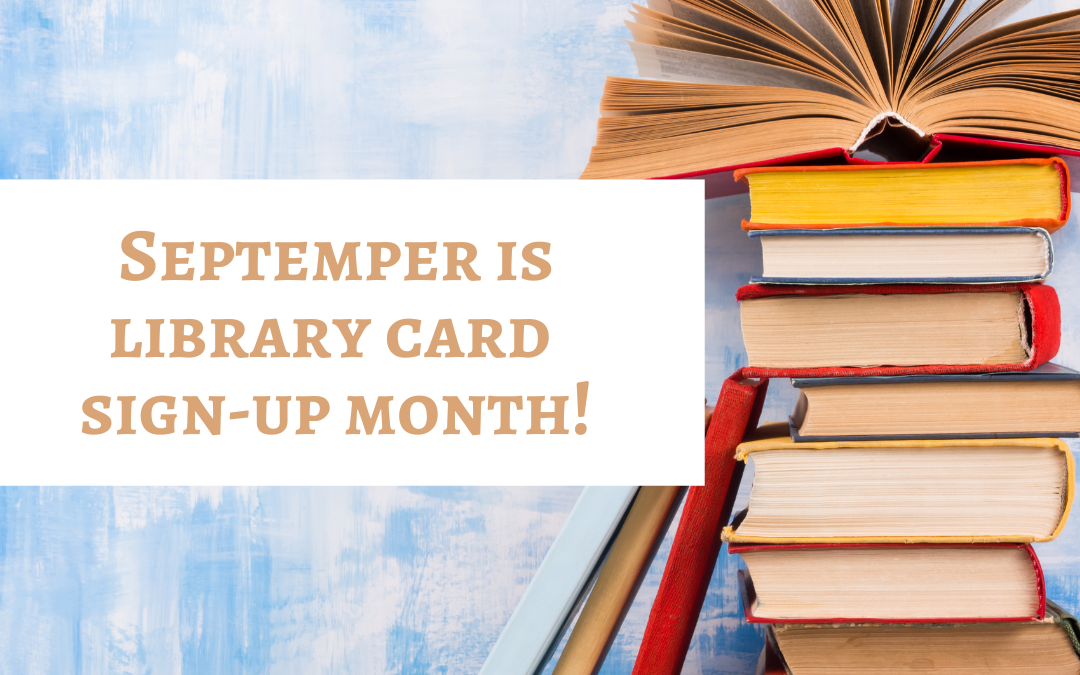 Sign up for a library card OR ask staff to renew your account and you will be entered into a drawing for a fall fun basket!